"White Gold", or electricity generated from water falls, was spread throughout Los Angeles in the late 1880s. Photographs of domestic items, such as the advertising for an electric iron, demonstrated possible uses for this new technology.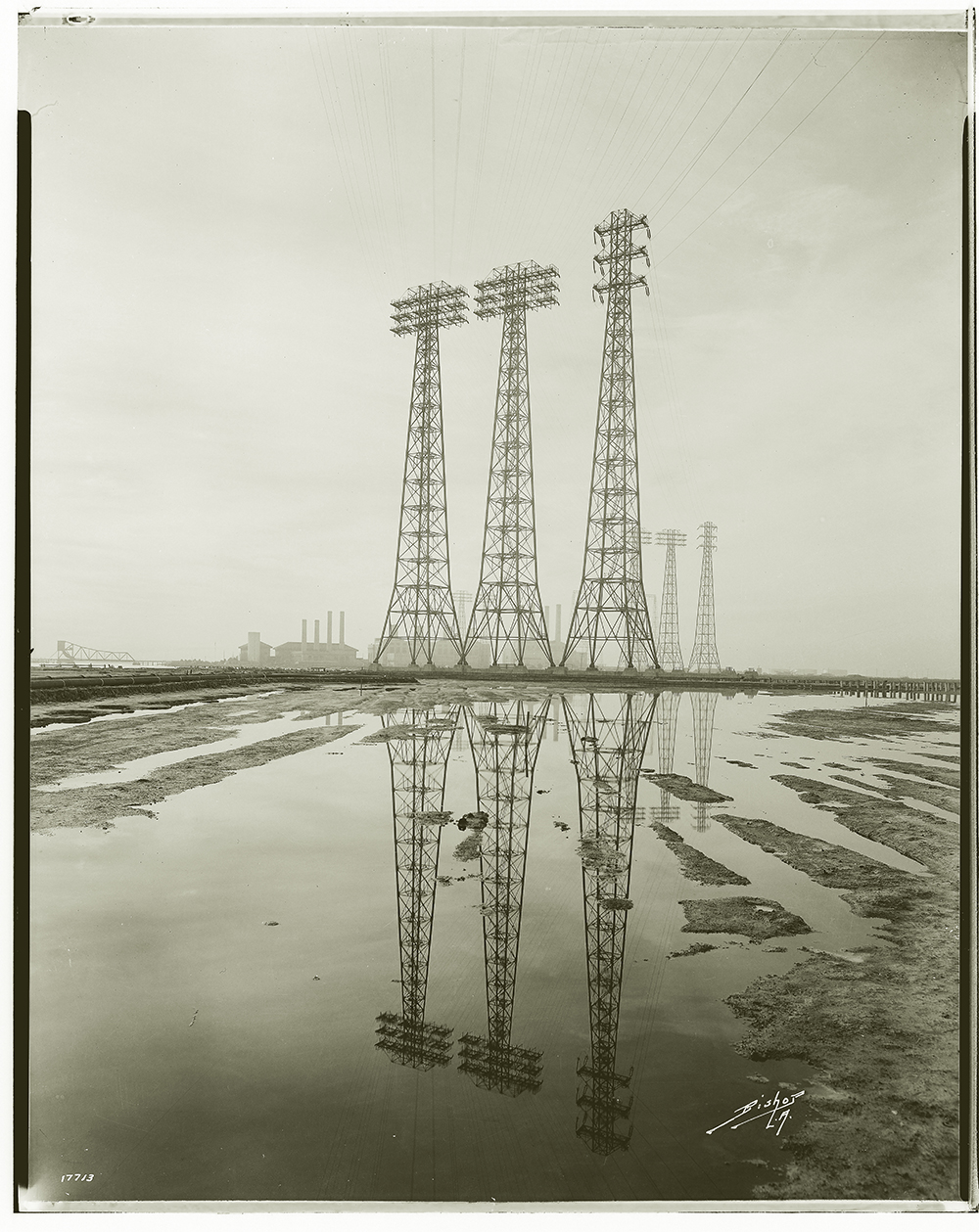 Power Industry
At the turn of the century, a young photographer, hired by the Edison Company, took thousands of photos, which made "the burgeoning power industry-in all its forms and functions-appear heroic and unassailable."
— Iron Men & Copper Wires, W.A.Myers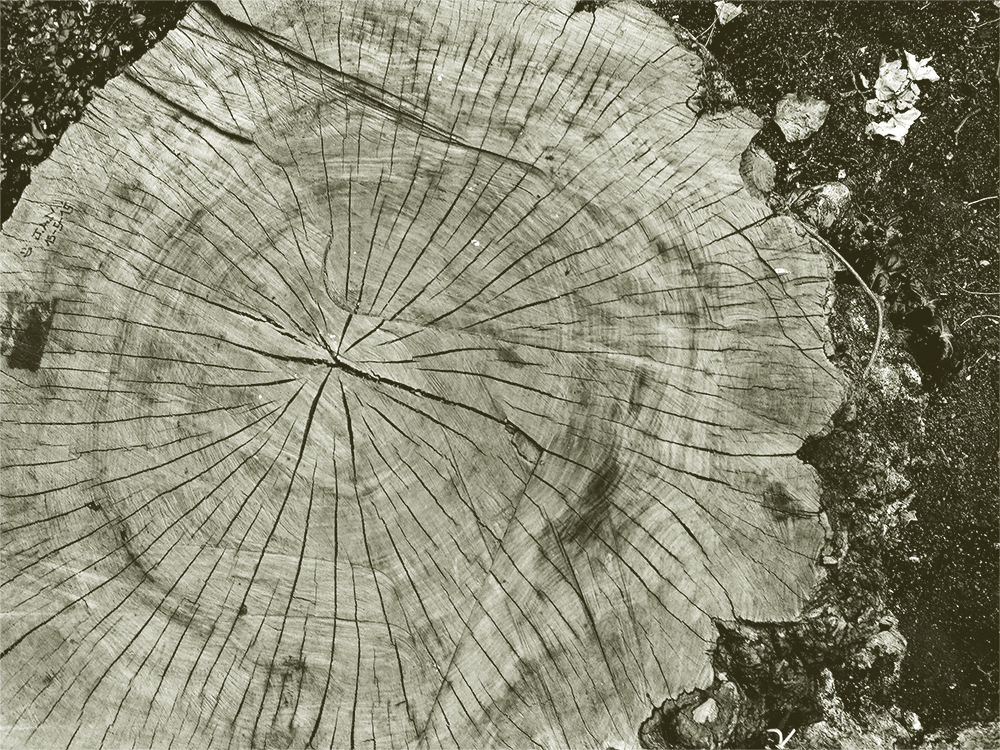 65–90 Years Old
Utility poles come from trees that are more than 50 years old; they last in their new function for another 15 – 40 years. A Douglas Fir is slow growing, developing 8 – 10 annual rings, which cause its trunk to be elastic, even as the tree grows to more than 200' tall.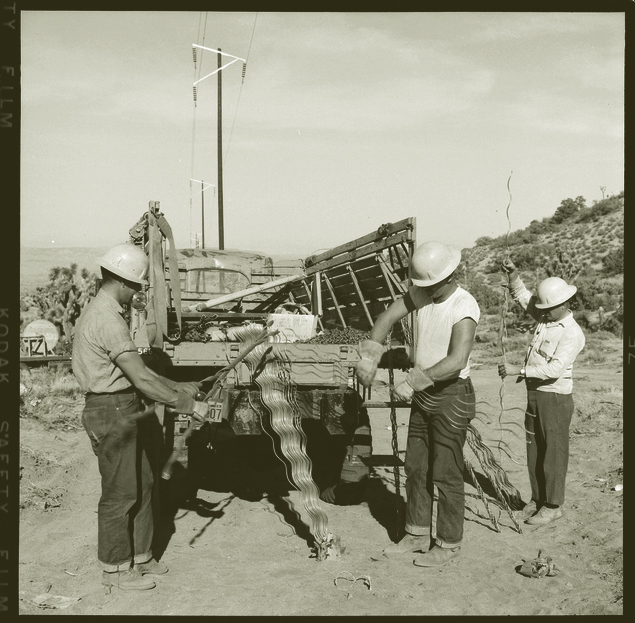 About 160 – 180 million wood power poles criss cross America today. As early as 1869, telegraph poles blazed a path alongside the Transcontinental Railroad, serving as symbols of progress, western expansion, and new technology.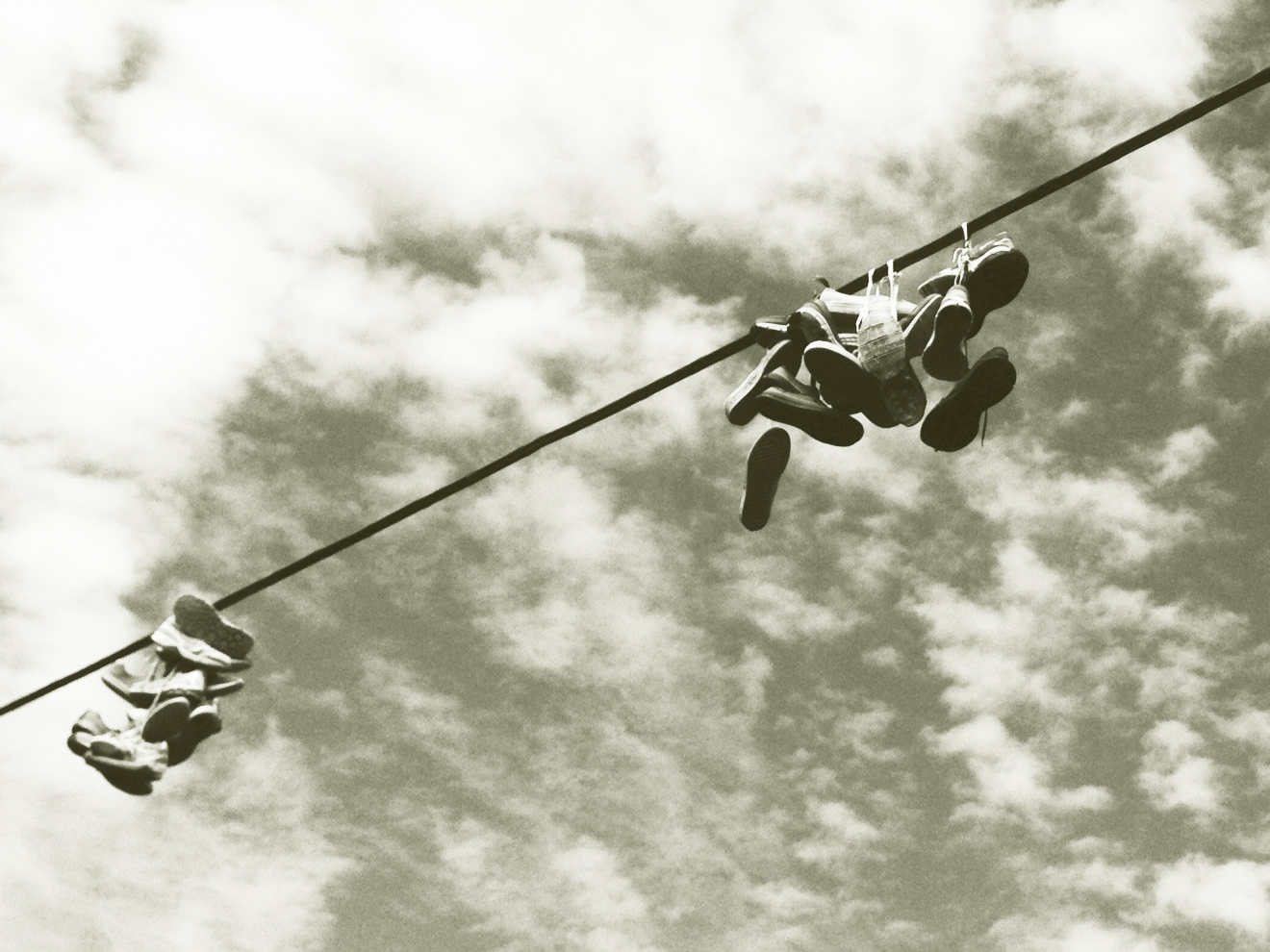 Tossing Shoes with laces tied, suspended over wires marks a rite of passage, like students graduating high school or soldiers leaving the military.
Lost Dog Flyers turn utility poles into
community message boards.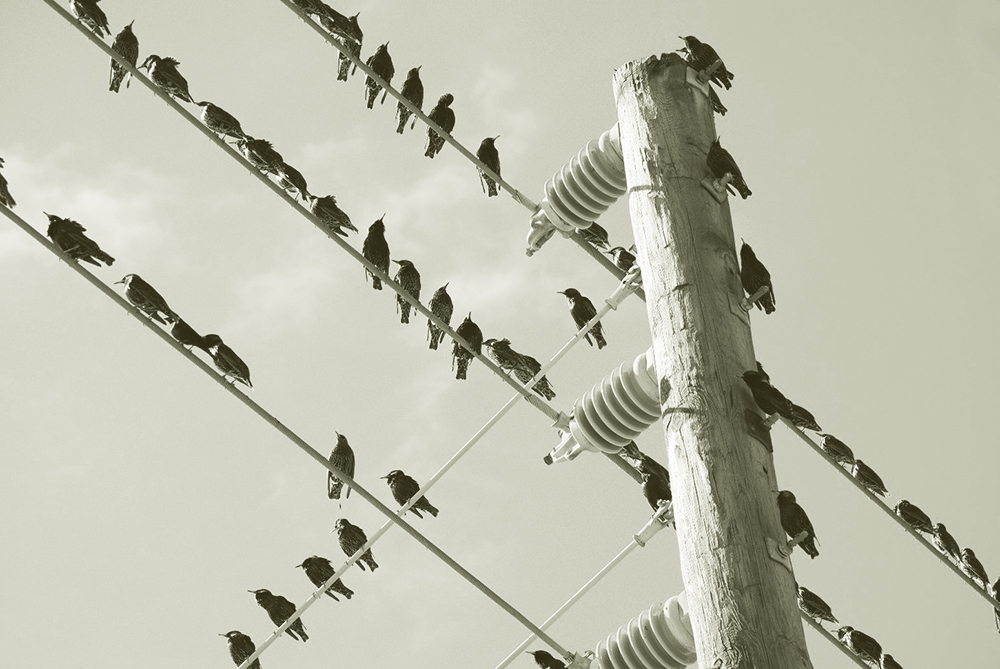 Bird On a Wire
Is the name of a song, a film, a computer game and an animated short. Birds rest on electrical lines in the absence of trees, sometimes finding an untimely ending. The phrase "bird on a wire" symbolizes our tenuous relationship with freedom.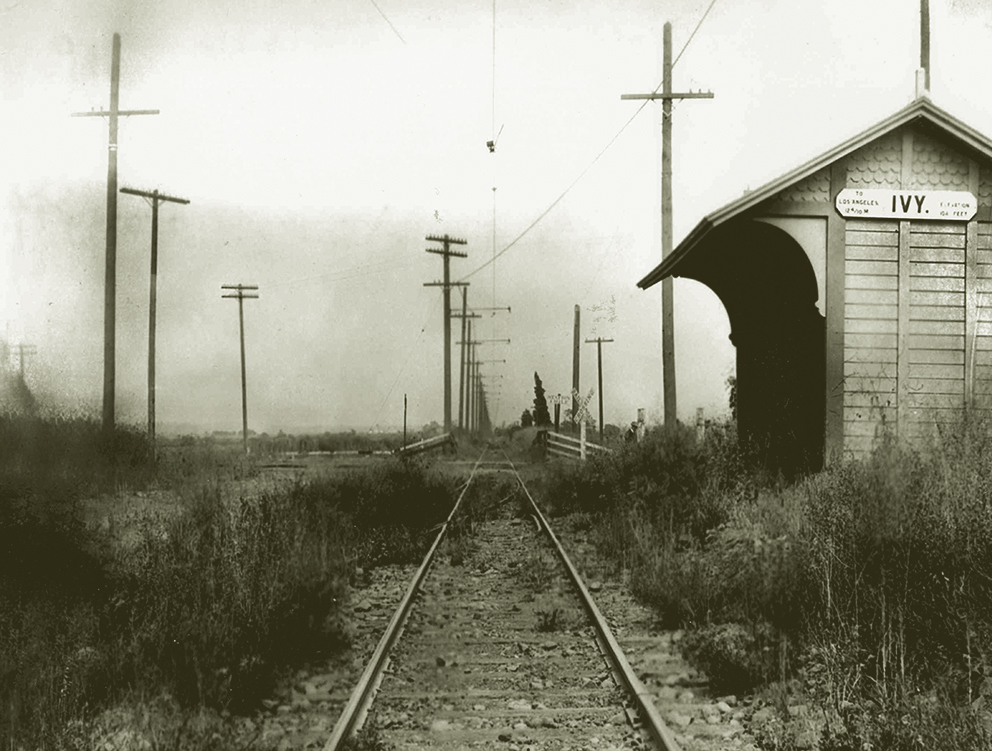 The Short Line Red Car train ran the "Balloon Route" down Venice Boulevard between downtown LA and Venice.
All Roads Lead To Culver City
Harry Culver incorporated Culver City on September 20, 1917, 11 years after electricity arrived, in the crossroads of the Los Angeles basin. The Short Line Red Car train ran the "Balloon Route" between downtown LA and Abbot Kinney's resort, called Venice of America.